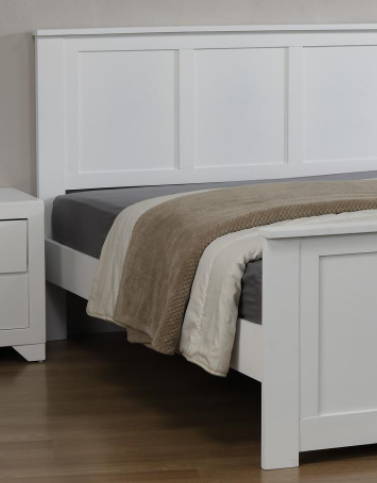 Solid Wood Bed
White Color Colour
Bed Slats
The mattress is not included.
The Ware Bed is manufactured from solid wood and comes in three sizes. The bed also, has a small footboard that offers the bed the some extra points in design and stability.
Full information and instructions are included.
The item comes with 1 year guarantee against the manufacturing process and materials used.
Free UK Delivery
Note: Ground floor deliveries only. This delivery will be made to your first accessible ground floor door of the building.