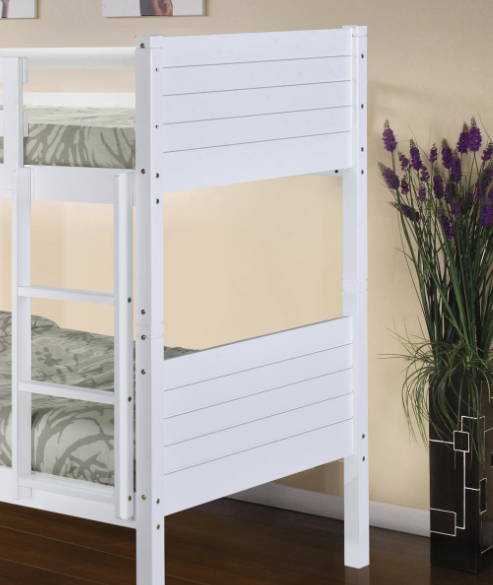 Solid Wood Frame
Wood Ladder
White Colour
Bed Slats
The mattress is not included.
We all can agree than two beds are better than one. The bunk beds are manufactured from natural wood in a sleek modern design. The bunk beds have two purposes, to save space and to accommodate 2 kids giving them their privacy. Also let's not forget the kids will love it, who wouldn't want to feel like a king when sleeping in a top bed.
The item has to be assembled at home.
Full information and instructions are included.
The item comes with 1 year guarantee against the manufacturing process and materials used.
Free UK Delivery
Note: Ground floor deliveries only. Because of insurance purposes all the deliveries will be made to your first accessible ground floor door of the building.